Hello friends how are you all? Today we are going to talk about the Top 10 Best Online Video Editing Tools. If the goal is to create a strong impression, there is nothing to beat a well-made, aesthetically superior video. A video is a powerful tool of communication that conveys ideas and messages effectively.
A HubSpot survey in 2018 shows that 54% of consumers prefer video content from brands and businesses. And with the range of online tools, video editing is no longer a complex task.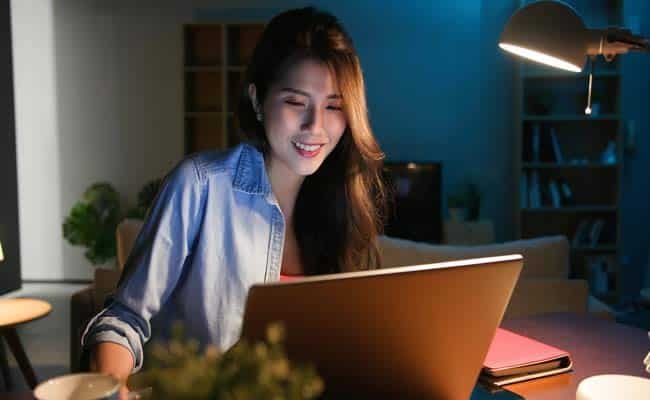 From professional-level to consumer-oriented applications, the video editing industry has been thriving. A wide range of consumer category editing apps have simplified the many pro-level processes and made life easy for nonprofessionals, vloggers, movie editors, social media content creators, and businesses.
This compilation of 10 online video editing tools will make putting videos together easier and more affordable.
Top 10 Best Online Video Editing Tools
Wave.Video
Video editing for social media sharing is made effortless with this tool. Wave offers high customization, along with 600+ templates, stock videos, stickers, overlays, voiceovers, captions, and others. You can make up to 10 standard quality videos on the free plan.
With a paid version, you can create up to 30-minute long videos. However, the free version comes with two limitations – a maximum video duration (15-minutes) and restrictions on downloading HD videos.
InVideo
Professional-quality videos needed for business marketing, music videos, or any creative content? All you need is to sign-up on InVideo and use the attractive premade templates, text-to-speech tools, and many more features. Transforming your content to impressive videos has never been so easy.
The intuitive video editor on this platform is perfect for beginners and needs no special training or knowledge. Ranges of brand preset are available even for free users. Customizable templates and the voiceover feature lets you create eye-catching videos that can greatly boost your video marketing strategy. A notable drawback of Invideo, however, would be the 15-minute limitation of videos.
Animoto
Founded in 2006, Animoto can be called one of the first online video editing options, equipped with an easy and user-friendly interface. Over the years, this tool has evolved to suit the needs of content creators. With the simple drag-and-drop interface on the in-web application,
individuals and companies can create share-worthy videos in no time. You can use Animoto free of cost, but you get higher production quality and a larger collection of audio clips, fonts, and templates with an annual or monthly subscription.
Filmora
It's a perfect online editing tool for beginners. You can utilize its free trial version to learn the ropes of video editing. You can create engaging videos using filters, themes, transitions, and other special effects. Video resolution up to 4k is supported on this application.
Another desirable feature of Filmora is the split-screen functionality, which enables users to create videos with several clips and footage played in the video simultaneously. If you want to save both money and effort on an advanced editing software, Filmora is a great bet.
Wideo
Wideo is one of the best web-based marketing video creation tools you can use to create videos from scratch. You can work with pre-existing templates, and in a few clicks, you get impressive videos for your content. Wideo lets you create, edit, and share professional-quality videos at no cost.
For greater functionality, you could always opt for the premium plans on this platform. The paid subscription offers advanced features, including higher download resolution, priority downloads, premium support, among others.
WeVideo
This cloud-based editing software meets the needs of businesses, students, and social media content creators. Entering the video editing market in 2011, WeVideo supports the creation of all kinds of videos effortlessly within no time.
It has multiple video editing modes, making it easy to convert ideas into spectacular movies. The easy-to-use interface works well for beginners, and the timeline mode offers advanced features for seasoned editors. The specific features of WeVideo let you create anything that your imagination conjures.
Clipchamp
Clipchamp, now owned by Microsoft, lets you navigate through the video editing timeline on your browser. While it works well for multi-layer videos, the simple drag-and-drop interface allows anyone to jump right into editing.
Although the free version has its limitations, it has an impressive collection of features and effects for stylized editing. Bottom line, Clipchamp is a great choice to start with, instead of figuring out the more powerful and advanced alternatives.
Magisto
Magisto is a smart video editing solution by Vimeo. The interface is easy to use, with guides and prompts to help you along. Available as both web and mobile versions, the app works with Magisto AI to straightforwardly produce video content to elevate your ideas and storyboard.
The basic free plan has limited features, but the premium subscription has unlimited downloads, superior editing styles, and full access to Magisto editor. Explore and experiment with Magisto's extensive template library and editing styles to assemble professional-looking videos.
Canva
Canva was launched in 2013 when Adobe products were ruling the market. Today, it is the latest entrant into the video editing landscape. Canva works with a scene-based interface, where the user can edit their content. It's free to use on the web and phone, with editing, collaboration, and recording tools, along with a vast media library and customizable templates.
Adobe Spark
Adobe products have been in the market long before the trend of video marketing and content hit. The list of online editing tools is incomplete without Adobe's development in this genre. Adobe Spark comes with a clean and simple interface with guided prompts.
The app offers easily customizable templates and themes and allows sharing across all social media platforms. However, the more advanced features on Spark are paid services.
Final Takeaway
Elevating your footage into eye-catching videos that engage with your audience is no more a tedious task. Most online editing tools have generous and free offers that let you create, edit and share dramatic content. The recent marketing trend is a clear indication that mastering video editing skills can make your business explode.
The effectiveness of videos as part of marketing design has increased significantly from 78% in 2015 to 92% in 2020 (Wyzowl). By choosing from this list of software products, you can get on the trend and gain an advantage over your competition.