Moving to a new place brings excitement for everyone. Some feel happy because of easy access to the office while others are delighted due to a large playing area. Before you can enjoy your new home, you have to go through a hard path. Managing the mess, packing and unpacking are challenging. However, you can reduce your stress by following the right guideline.
For instance, while moving to a new location, you don't need to carry old furniture. Instead, you should remove unwanted furniture by calling a furniture removal company. They will handle your old furniture carefully causing no damage to other items.
Similarly, you need to get rid of many things before you begin packing. In this article, we will discuss the things you don't need to carry to your new place. Moreover, we will share tips regarding how to pack your stuff and make the entire process a smooth journey. Let's begin.
How to Sort and Conquer Your Mess When Moving
Begin As Soon As Possible
First of all, you need to realize that packing a messy house is going to take a lot of time. Probably, more than you can imagine. You have to begin with the clutter. Depending on the clutter, you may need a week or two to declutter properly.
When it comes to managing a difficult task, the best way is to begin as soon as you can. Surprisingly, time flies quickly and you hardly realize it. Sometimes, a small task can take an entire day.
For instance, you need to get rid of old furniture and you invite a furniture removal company. It may sound like a straightforward thing because they will do all the heavy lifting. Yes, but you have to clear the way. More importantly, you have to place the furniture in the front yard. It will ensure that the junk removal professionals don't come into your house. This process may take your entire day.
Furthermore, packing is a hefty task and takes a lot of time. Don't delay it because of any reason. Once you confirm the house move, initiate packing immediately.
Create a Detailed Inventory Before The Furniture Removal
Firstly, you need to know precisely what you are up against. Creating an inventory of your house is the best way to do it. Most of the time, you forget things because of their insignificance. Once you go through your entire house, you will realize how many things you ignored.
Begin with a room and note down everything you need to remove before moving to the new house. At this step, you need to be merciless. Here are some things you shouldn't pack while moving.
1. Fashion Items
Fashion changes with time and you don't wear the products again. Be it clothes, shoes, jewelry, or anything you are not going to wear again.
2. Broken Items
Who would like to pay for moving useless things? Are you planning to fix them? Well, if you haven't fixed a broken item within a week, you probably never do it. Get rid of it ASAP.
3. Duplicate Items
Let's donate duplicate items and make space for new inventory.
4. Worn Out Products
Are you keeping old furniture? Make sure that you remove old furniture and don't take it to the new house. Additionally, you need to remove clothes, shoes, and everything useless.
5. Books
If you are not planning to re-read a book, it is time to remove it. The same rule applies to other items you never liked in the house but didn't dare to throw away. Do it now.
Tip: Many smartphone applications allow you to inventory your home. These apps are designed to manage your move perfectly. Additionally, you can calculate moving costs as well. Embrace the technology and make things easier for you.
Sort Out Your Items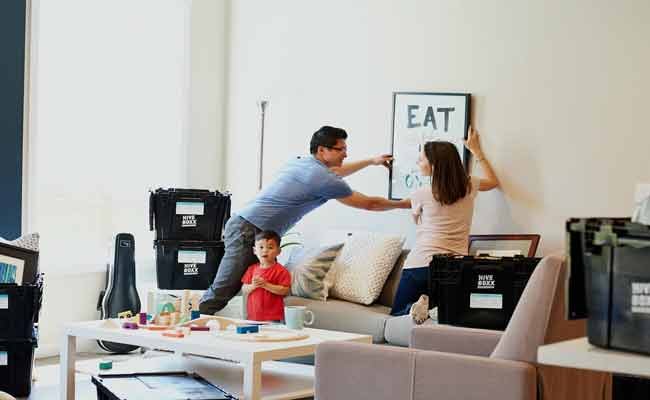 Once you remove every useless item, it is time to further narrow down the inventory. Begin sorting and keep in mind the 12-months rule. When you are not sure about a product to keep or give away, remove it if it is not used in the last 12 months.
1. Recycle
This is everything you have decided to throw away. Call a junk removal company and make sure everything is recycled perfectly.
2. Donate
Things that are in good condition shouldn't go to waste. Either gift them to your loved ones or donate. If you hire a furniture removal service, they can help you donate these items as well.
3. Sell
Want to get some cash? Sell everything that hasn't made the list of moving.
4. Keep
Finally, this is the list that is going to your new house. It is time to begin packing.
Smart Packing Strategy
When it comes to packing, declutter is the key. Your smart strategy should be,
 

Declutter

 

Inventory items

Sort out

Divide into categories

Remove the clutter (before packing)

Get packing material
Now, you need to start packing the most difficult items. If you are afraid of going into a room because of difficult stuff, you have to begin with it. Ultimately, move to the easiest places in your house.
While packing, you shouldn't manage one room at a time. If you move between two rooms, it will make the entire process tiring and difficult. Maintain a packing list to stay motivated. Additionally, it will help you keep track at a later stage.
Most importantly, label everything. Regardless of, it is an obvious item or not, you have to label it. It will help you while unpacking.
Conclusion On Funiture Removal While Moving
Following the above-mentioned strategy will simplify the entire process. You don't need to pack or move unwanted stuff.
Keep in mind that you need to get rid of old furniture before moving. Make sure that you hire a furniture removal company or donate it as soon as possible.
Probably, you will hire labor for heavy lifting and they will charge money. Moving unnecessary stuff is going to cost you money with no return.