7 Ways of Finding Online Boutique Inventory
Hello friends how are you all? Today we are going to talk about the 7 Ways of Finding Online Boutique Inventory. Online sales of apparel have been immensely profitable over the last few years. Much of them have been sold together with accessories in the US. The wide reach of the Internet has made it possible to sell wholesale clothes online as well. Of course, one has to take a closer look at the quality before finalizing a purchase decision.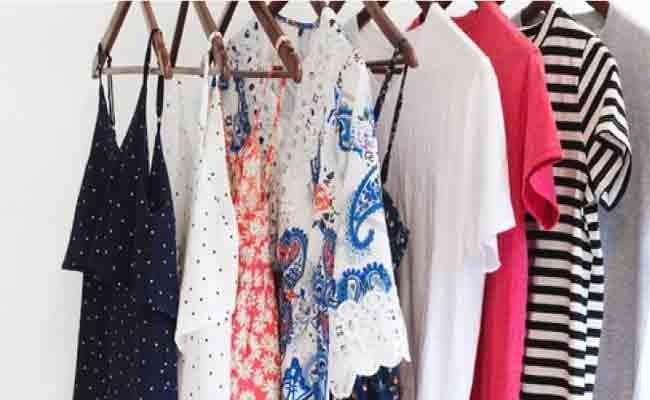 Check From References
Much of the wholesale clothing is sold to B2B customers, especially owners of boutiques. The best LA wholesale clothing can be found through personal testimonials and customer reviews of distributors. In fact, the wholesale clothing groups are part of a close-knit community, and a few years into this business makes it possible to know everyone.
Obtaining The Online Boutique Inventory
In terms of trends and designs, new boutique owners are generally very good at it. However, they often lack information about where to source the inventory from. In an online boutique, it becomes possible to test one's business model with minimum cost or risk. After profitability from the online store, one can always look at physical stores. Here are the ways one can get inventory for these virtual boutiques:
Check top stores and best sellers- One way is to choose a specific category and then look for well-known stores as well as acclaimed sellers. The best stores are owned by some of the world's top brands. Some of the positive indicators for these stores are:

A million followers at least
Positive feedback in excess of 90%
Chosen as a 'top brand' in the recent past
Been around for at least 2 years
Once the order has been completed, every boutique or buyer will receive an order or a tracking ID. Every online boutique must-have trending fashion items in order to be successful. Online wholesalers help to get new arrivals on a frequent basis.
Trade directories and catalogs– Several fashion industry bodies post-trade directories and catalogs on a regular basis. Verified brand owners and manufacturers in the industry will be available in these directories.
Conferences and fashion shows- All high-quality products from top brands can be seen under a single roof during fashion shows. Clothing buyers and manufacturers meet here for trade. Therefore, it is very important for boutique owners to be present at such events. Of course, it is not just about making the sale but also about fostering relationships between the two parties.
Finding agents- It might be a good idea to source agents who have a lot of industry knowledge, who play major roles in finding suitable suppliers. One can also make use of their experience to negotiate strongly with the suppliers and obtain the best price. So, any beginner who still finds it difficult online can get in touch with these agents.
Power of LinkedIn- Most people understand LinkedIn as a platform to connect the employer and the job seeker. However, it is equally suitable for building a healthy professional network. Of course, one has to spend time and find the important people in the fashion industry. After the discussion starts, one can get important information such as catalogs and then talk over the phone for finalizing the deal.
Offline wholesale vendors- This is certainly the easiest way to purchase wholesale clothing from the market. The only homework that needs to be done is to find major wholesale markets in one's country. However, one may not always be able to find the latest fashion here.
Groups on Facebook– This is a very unique method of looking for inventory for an online boutique. Not too many people are aware that one can leverage some of these groups to connect with wholesale suppliers. After joining, one has to post stock requirements and then wait for other suppliers to notice and reply to it. But just like many other items online, one has to careful of scams and frauds.
Deciding The Markup Percentage
At a boutique, it is essential to markup goods accurately so that both target buyers and the owner are happy. While the buyers will get clothes at highly affordable prices, boutique owners will be able to obtain much-needed profits. The calculation of this markup is through the addition of a percentage to 1 and multiplication with the total cost of wholesale, on the basis of which the final retail price is set. Right now, no rules for pricing merchandise at boutiques are present, at least in the US.
Do Not Be Fooled By Marketing Messages
Most retail companies come up with carefully written marketing messages, but these are not enough to discover the reality of every fashion product, especially in the case of women's clothing. The shop floor is what reveals the absolute truth, which is often captured accurately by customer rating websites like Yelp, FourSquare, and others.
Final Words.
So friends we hope that you will enjoy our article the 7 Ways of Finding Online Boutique Inventory. Please give us your feedback in the comments.