Why Are Probate Specialist/Solicitors Necessary?
Hello friends how are you all? Today we are going to talk about Why Are Probate Specialist/Solicitors Necessary? Making up a will is a great idea. But, it's usually a viable option to take the help of a qualified and licensed lawyer. Only then can you be sure that your loved ones won't be surrounded by legal quagmire right after the loss of a loved one.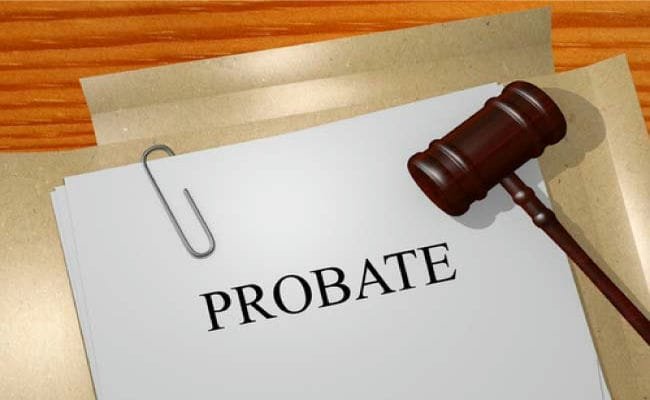 If, on the other hand, you've already lost a loved one and happen to be the executor of a will, then you can use the help of a probate Specialist.
You may wonder what a probate solicitor is and how he/she can assist you, then read on.
What Is A Probate Specialist?
When someone passes away and leaves behind their estate, there is the need to figure out who gets what. However, you can only do this if you have a 'grant of representation' – proving that you have the authority to administer the estate.
Now, if there is a will, then the executor need only apply for a grant of probate. But, if there is no will, then you will have to apply for a grant of letters of administration.
In other words, probate is the process of applying for the grant as well as the document you use to manage the estate. In most cases, probate isn't necessary, especially if the will is passing everything down to the spouse or civil partner.
But, there are many scenarios where probate is essential. Cases where there are multiple complexities involved in carrying out the will, a probate solicitor becomes vital.
Circumstances Where A Probate Solicitor Is Important
Unwillingness To Deal With Facts
Quite often, you'll find that people aren't able to deal with the loss of their loved ones and handle the affairs of the estate. You see, before you can go for the execution of the will, you have to register the death, prepare the financial documents, and fill out the various forms to get a grant of probate. Thus, many individuals go for the easy choice and hire probate assistance solicitors.
There are many situations where individuals dispute over the particulars of a will. How much, what, or even who is named beneficiaries of a will may be contested. The validity of the will may be questioned.
Often assets are in the form of trusts, or the will may require the executor to create a trust, and that would mean added responsibilities and more legal documentation that the executor may not be able to settle.
It is one thing to be a family friend and execute a clean-cut will with limited fixed and liquid assets. But, if you happen to be an executor of a will with foreign properties that are to be settled, then you may find yourself in need of a probate solicitor who may charge a nominal fee for services rendered, but can also provide the best help.
In Conclusion
Individuals looking to save a buck or two may go for the DIY route and attempt to execute a will themselves. But, if you do find second-guessing yourself, then perhaps it's time to look at other options you do have to help you sort things out.
You can talk to friends or family to show you the way, or get in touch with a family lawyer, or even get on the net to understand the pros and cons of getting a probate solicitor on board. In the meanwhile, we hope you'll find the article Why Are Probate Specialist/Solicitors Necessary? useful and interesting read.