How To Change Internet Providers In Australia
Hello friends how are you all? Today we are going to talk about How To Change Internet Providers In Australia. Despite having many different internet service providers (ISPs), many Australians complain of exorbitant prices and poor service. 
Perhaps you want something better and are looking for the best internet in Australia, keen to make the switch. 
If so, then we've got you covered!
Let's take all the mystery out of changing internet service providers. 
How To Change Internet Providers In Australia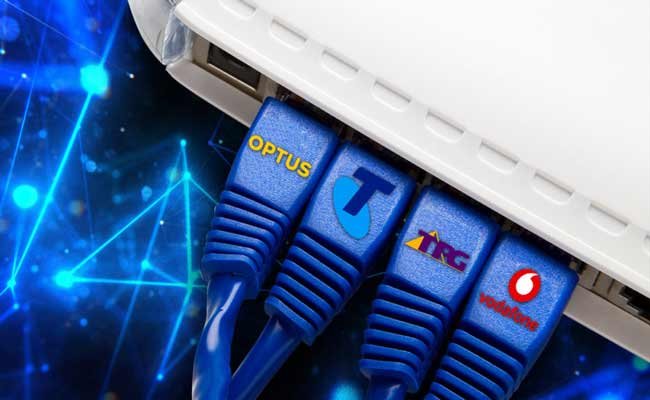 1. Research
When changing internet service providers, the first step is to compare and choose the best. But it might be confusing and time-consuming.
 A quick Google search will provide you with several websites that offer the best internet providers in Australia to choose from. 
You can even compare using online tools, such as Econnex – which takes all the hassle out of the process. When searching for a new home internet service provider, it's important to ask yourself, 'How much does it cost? How long can I keep this plan before changing again? Are there available offers and discounts?'
You could consider whether you want to bundle your internet service with TV and phone services.
Go over the suggested providers and shortlist a few that meet your expectations.
2. Choose Your Desired Internet Provider
After researching, pick the most suitable providers from your shortlist. 
Also, check reviews online here and review user feedback, alongside gaining recommendations from family and friends. 
Next, contact the new ISP to commence the changeover process before you cancel with the current provider. This will minimize downtime during the changeover. 
Many providers offer trial periods, so it may be worth waiting to try their services before committing. Others will only allow cancellation within the first month. 
The trial period can vary between providers.
And if you want to relocate with your phone number, it's best to arrange before canceling your current service.
It's possible to switch service providers at any time, either by phone or online. Depending on the type of plan you're changing, you may have to pay early termination fees. This is effective once you switch from your contract plan.
Your current provider will be able to tell you how much it'll cost. There may also be a small charge for transferring your phone number over, which can vary between providers.
You'll need an active phone number and preferably a fixed address.
If you're moving, check if the ISP has any service limitations for that suburb or postcode.
Once you've picked a new service, make sure all your details, including address and card number, are correct.
3. Prepare For The Switch
First, you have to inform your current provider that you plan to switch to another supplier. But they may not take it lying down – be prepared as they will try to convince you to stay. If you did your research well, stick to your guns. 
4. Back Up Your Data And Secure Your Phone Number
It's essential to back up your data, especially if you are still using the email address provided by the current provider. The email address and other data may become inaccessible or be deleted by the existing provider.
Make sure your current ISP allows transfers over phone numbers automatically or, at least charges a small fee to do so.
5. Keep Your Hardware Organized
Finally, keep your hardware organized. Some companies may require you to return the router or pay for it.
The new provider may give you a free router, charge for it, or require you to purchase a compatible one.
With the internet being such an important staple in your life, it's worth making sure you have a reliable and affordable connection. 
Were you able to learn more from this article about how to change your internet provider in Australia? If so, please share with friends and family who are looking for the best internet connection in Australia.