Hello friends how are you all? Today we are going to talk about Can You Do Your Own Virtual Staging? and Virtual Staging Tips. The short answer is a resounding yes. As long as you have computer skills and an eye for design, you can do virtual staging on your own. For example, you can bring an empty room or an old room to life by adding furniture, decor, accent pieces, and other details with 3-D rendering software. Indeed, you can use this cool technique to spice up interior shots with existing furniture. However, if you don't feel confident in this area, you can seek affordable virtual staging professional help when you visit this site.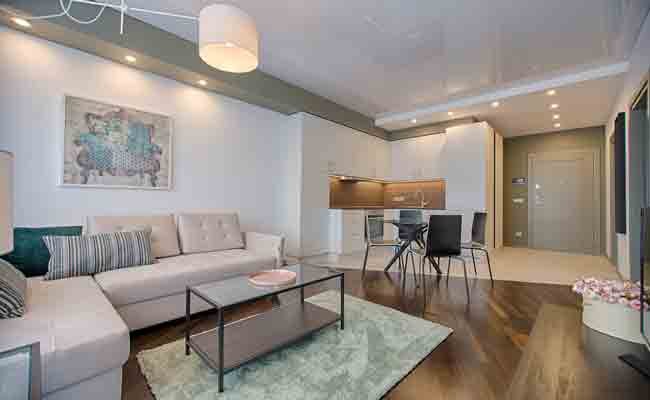 If you want to give it a try, you can easily do so with the right tools. There is no right or wrong way to stage. You just need to do what feels comfortable and aesthetically pleasing for the eyes. But, of course, do it with your prospective buyers in mind because this approach aims to sell your property ASAP with high-quality images. So, when you feel ready to embrace this project, take note of these simple tips so you can readily stage your home by yourself. With these hacks, your home will surely sell a lot faster. 
Can You Do Your Own Virtual Staging? Virtual Staging Tips
Incorporate Artwork On Empty Walls
The number one rule of virtual staging is taking out personal items or clutter. After all, your primary goal for doing this technique is to give prospective buyers a glimpse of what their possible future home can look like. Thus, you must remove your personal touches that don't appeal to everyone. So take out that personalized painting, family photos, or embroidered keepsake. 
Instead, you must incorporate one or two artworks that look beautiful for the general population. Key pieces will make empty spaces look lovely and inviting. That piece of art on the wall could be the thing that draws your buyer to request an in-home inspection. For example, pieces that do well are the following:
Cityscape

Sea viewer

Landscape

Flowers 

Popular tourist attractions

Flora and fauna
Include Area Rugs For Added Appeal
Never underestimate the power of your floors. Just imagine how expansive this is for every room in your home. If you have generic floors that look lackluster, you must incorporate an area rug as a quick fix. Don't worry if you don't have fancy tile patterns or unique hardwood flooring. With virtual staging, you can add an area rug. 
Firstly, this can make the room look bigger. Secondly, it can help tie the patterns and hues in the room. Above all else, the right area rug design will add a splash of vibrant color to break down the monotonous and boring look of your plain floors. Remember, the right area rug can make any room look inviting. 
Pay Attention To Dining Set Placement
People eat at least three meals a day, so buyers pay close attention to the dining area. Thus, you must prioritize making a spacious-looking dining room. To help you with this task, remember that your dining table and chairs take up most space. Hence, you must pay attention to this focal point by positioning it strategically. 
For example, you can move your dining set to the center to free up the areas on the sides to give the illusion of expansive space. Alternatively, you can move the dining set to the corner if the center is not a viable option. As a result, you free up space around the table instead. To help you stage things, take note of the following:
Avoid too many furnishings

Remove too much china hanging on the walls

Clean up shelves and cabinets 
Pay attention to the details in your dining area that make it look cramped. As much as possible, you want your tables to look free for easy access and flow. 
Consider Adding A TV
Empty walls can look drab and dreary. One quick but efficient virtual staging trick is to add a sleek television on the wall. This equipment can break the emptiness and monotony of a bare wall. Instead, you can make the area look more functional, realistic, and livable with a TV. After all, every home has a TV set because it is an essential tool for entertainment, information, and relaxation.
Expert Tip: Add an image to your TV to make it look homier. You can pick a specific movie trailer, sports snapshot, or scenic view. When buyers see this, they can imagine being there and using the TV themselves.
Embellish With Key Accent Pieces
Once you've arranged the furniture into the right spot, you must assess the overall picture. Remember, no one fancies a bland room. Thus, you must embellish with key accent pieces that give life and add vibrancy. You can try the following examples:
Add a dash of color with flowers in a vase

Show functionality with bright fruits in a serving tray

Incorporate decorative figurines to liven up the room

Include piles of books or magazines for a truly homey feel
Pay Attention To The Bathroom
Some say that the bathroom is the most used seat in the house. Hence, you should not forget to liven it up with virtual staging touches. After all, the bathrooms in your home serve as your most intimate space. It serves as a haven for relaxation, so don't forget to liven this area up. Consider the following hacks to spice up your bathroom area:
Add artwork

Include flowers

Place plants for a spa-like feel

Use a nice shower curtain and rug
The Final Wrap Up On DIY Virtual Staging
If you want to spruce your home yourself to assure a swift sale, you can readily do so by following the above-mentioned tips. Just keep in mind that less is more. Resist the urge to overdo things because excessive touches can overwhelm the eyes. Instead, keep things classy, simple, and elegant. These small touches will go a long way in helping you close that deal. 
However, if you find this difficult to do, you can always ask for professional help. The right company can help you create stunning images without breaking the bank. You can give them instructions on how you like each area staged. From there, they can give you the finished product and be done in no time at all. Remember, relying on virtual staging is not mere vanity but a necessity in this very competitive real estate market. If you want to stay ahead of your competitors, a beautifully staged home will make a huge difference in your bottom line.