Hello friends how are you all? Today we are going to talk about the Trevor Lawrence And Other Athletes Feeling The Pain Of Crypto Crash. Gambling on the NFL takes a little bit of research with tools like a parlay calculator, but as it turns out professional players take a little bit of financial risk as well. One of the most popular recent trends was taking all or some of a contract in cryptocurrency, which looking back may have been a mistake.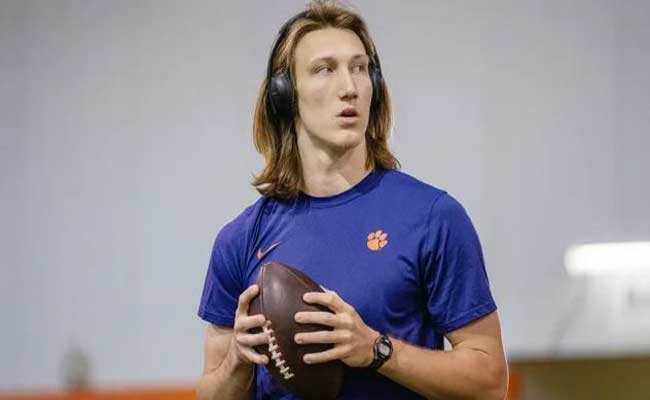 Trevor Lawrence is reportedly the latest athlete to feel the crunch from the recent crypto crash, as one of his first sponsors was the investment company Blockfolio, who paid at least part of that endorsement in cryptocurrency. Will the QB be eating Ramen noodles during his second season in the league?
Not His NFL Money 
There has been a lot of confusion about just how much money Lawrence has lost in the recent crypto dip, as some outlets have reported the QB took his NFL signing bonus in crypto. 
If Lawrence had taken his $24 million NFL signing bonus in an alternate currency, he'd be down to about $9 million at its current value which doesn't look great in the odds calculator.  That's about a 62% loss on investment which had many people mocking the young QB's decision-making. 
The truth is the report about Lawrence's losses is not just exaggerated, it's outright wrong. When the former #1 pick signed an endorsement deal with Blockfolio, it was announced that they were giving him a "signing bonus" of Bitcoin, Ethereum, and Solana deposited into his online wallet. 
So Lawrence may be down a bit on his deposit from Blockfolio, but in no way was his NFL signing bonus paid solely in crypto. Lawrence even corrected a specific Barstool Sports blog tweeting out, "Did y'all confuse my @FTX_Official signing bonus with my @NFL  one? Carry on…" 
Other Athletes Not as Lucky 
Lawrence seems like he'll be alright financially. Not only is his $24 million signing bonus not in crypto but he's also in the midst of a 4-year, $36 million contract overall. He also has endorsements with Gatorade, Bose, and Adidas while his brand alone can reportedly make another $3 million per year by using social media. Taking some money in crypto was just a solid way for Lawrence to diversify his portfolio and potentially impact the betting odds calculator on the field.
Not everybody has had the good fortune of Lawrence however, as a chart has been circulating recently about how much specific athletes have lost by taking payment in Bitcoin and other cryptocurrencies. 
Of course, there can be some discrepancies just like with the Lawrence report, and just because an athlete got paid in crypto doesn't mean they necessarily kept it in there or even held it through the dip. 
Russell Okung took half of his $13 million contract with the Carolina Panthers in cryptocurrency, meaning his $6.5 million could now be worth as little as $2.54 million. Giants RB Saquon Barkley announced he was taking endorsement deals only in Bitcoin, and some reports have him losing as much as $5 million over the past couple of months. 
NBA player Andre Iguodala also took part of his salary and Bitcoin and could possibly be out as much as $1 million in investment losses. Odell Beckham, Jr. took his entire $750,000 prorated deal with the Rams last season in Bitcoin as well. 
Of course, none of these athletes are going to be destitute even with the crypto crash. Barkley is in the final season of a four-year, $31 million contract, and Okung has career earnings of over $100 million. Iguodala has earned over $180 million in salary in his career and Beckham is one of the most marketable players in the NFL. 
We also don't know if Bitcoin can have a huge turnaround, and it's not necessarily a failed system because the global financial system is all in a huge hole right now coming off a pandemic and with recession tensions rising from country to country. 
Either way, athletes taking some money in cryptocurrency is a cautionary tale. Now, can we interest you in buying some of these NFTs?