Hello friends how are you all? Toady we are going to talk about What To Know About Filing A Claim After A Car Accident. Getting into a car accident is a scary situation. Unfortunately, the process isn't over after the police leave the scene and you're safely home. You still need to file a claim with your car insurance company. What do you need to know about filing a claim after getting into a car accident?
What To Know About Filing A Claim After A Car Accident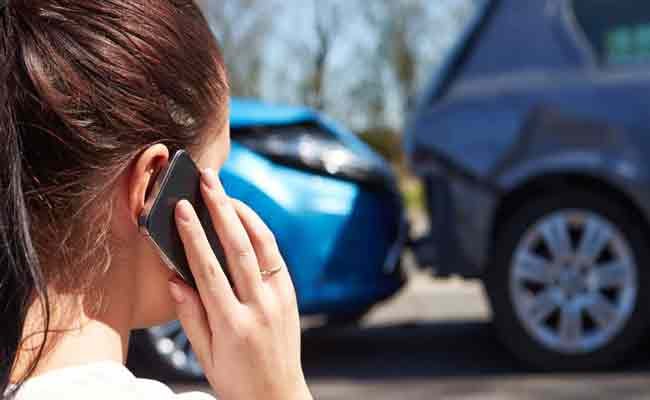 What Is A Car Insurance Claim?
Reporting a car insurance claim is when you request reimbursement from your insurance company for any financial damages or injuries that may have occurred from a motor vehicle accident.
This could also be auto-related damage due to weather-related damages as well. Car insurance will vary depending on what you initially set up. Claims can only be filed if they're covered under your specific plan.
The most common types of coverage for a car insurance plan include:
Liability insurance

Personal injury protection

Medical payments

Comprehensive and collision insurance

Uninsured and underinsured motorist coverage
How To File A Car Insurance Claim
There are a few steps to take to properly file a car insurance claim. Taking these steps may not guarantee that you'll receive the highest reimbursement possible.
When involved in an auto accident, it's important to contact a car accident lawyer who can represent you. They'll speak with the insurance company directly so you're able to receive the highest payout possible.
If you plan on handling the situation before contacting a lawyer, here are the first steps you'll need to take.
Step 1: Provide Your Car Insurance Company With Details Of The Accident
When calling your insurance company, you'll need to have all of your documentation of the auto accident ready. These will include details such as:
The vehicle that was involved in the car accident.

Who was driving at the time of the accident and who else was in the vehicle.

Where and when the accident occurred.

A detailed description of what happened in the accident along with damages that occurred.

Name, contact information, and insurance phone number from both parties.

Names and contact details of any others involved in the accident or witnesses.

Police report with the coinciding number.
You want to be as detailed as possible when talking to your insurance company. The more information they have, the better your chances of defending yourself when fault is to be determined.
Step 2: Speak With The Claim Adjuster
A car insurance claim adjuster is someone who works for the insurance companies. Their primary job is to investigate any claims that have been submitted. They act as a detective to determine who is at fault and prevent any fraudulent claims to be paid out.
They also will be the ones looking over your policy to see what's covered under your policy. This is when the photos and videos you've taken from the car accident will come in handy. They need as many details as possible as they perform their investigative analysis of the accident.
Step 3: Obtain Your Report From The Claim Adjuster
After the claim adjuster has completed their investigation, they'll provide you with a report that states the initial estimate of what the repairs and medical expenses may cost.
This will be sent to your insurance company in determining how much they intend to pay out to you. At this point, you'll have a good idea of roughly what to expect in terms of reimbursement.
If you have not hired a lawyer at this time and you feel that the payout is insufficient, you may want to seek legal assistance. They'll be able to help in disputing this with your insurance company.
Step 4: Accept Your Final Payment
Given that everything has gone well and you agree to what the insurance wants to pay out as compensation for the car accident, the company will send you a final release.
You'll sign this agreement stating you accept the terms and amount of the payment. Payments from car insurance companies usually take around 30 days to send out.
Conclusion
The most important thing to know when filing a car insurance claim is the deadline to file. Each state and provider has different rules regarding their statute of limitations.
This can range anywhere from 30 days to 2 years. Know your deadline so you can file your claim as soon as possible. Hope you enjoy reading our article What To Know About Filing A Claim After A Car Accident?