Digging Deeper Into Parallel Coordinate Plots 2023 Best Info is our today's topic. If you're a data analyst or someone who works frequently with multi-dimensional data, you're familiar with the challenges this type of data presents. Multi-dimensional data cannot be easily visualized using traditional tools, making it harder to find patterns, spot trends, and make sense of large data sets. Fortunately, high-dimensional data visualization has been made manageable via some graphical techniques, like the parallel coordinate plot. This article will cover more about this data visualization technique. Keep reading to learn more.
Digging Deeper Into Parallel Coordinate Plots
A parallel coordinate plot is a visualization technique that aids in viewing multi-dimensional numerical data. Unlike traditional plots that display data in a Cartesian coordinate system, a parallel coordinate plot uses parallel vertical lines or axes, each representing a given variable. Data points are then represented as lines intercepting these axes at the corresponding value.
A parallel coordinate plot works best when dealing with a multitude of variables. One main advantage of this technique is its capacity to reveal hidden patterns and correlations among multi-dimensional data. For instance, it can provide valuable insights into how altering one variable affects the others, making it easier to derive valuable insights from complex datasets.
In parallel coordinate plots, each line is a unique data instance, and its intersection points with the vertical axes indicate the values for each dimension. Appearing as seemingly disarranged lines, probe a little deeper, and the patterns begin to emerge. Spotting clusters or observing how the lines intersect can indicate how variables relate.
Constructing a Parallel Coordinate Plot
Constructing a parallel coordinate plot is straightforward and starts by defining the many axes that will be used, each representing a single variable from the data set. These axes are placed parallel to each other and equidistantly spaced. The next step is plotting the data in the space, translating each data instance into a polyline that intersects the axes at the corresponding variable value.
Moreover, color coding can be used strategically in parallel coordinate plots to enhance visualization and interpretation. Colors help distinguish groups, highlight specific data patterns, or make the graph more aesthetically pleasing and easier to read.
Appreciating Usefulness in Real-World Applications
Parallel coordinate plots are widely used in various industries for their ability to visualize large and complex multi-dimensional datasets. In data science, researchers use them to uncover significant correlations among multiple variables at once.
In finance, parallel coordinate plots pinpoint risk factors and their interdependencies in investment portfolios. Environmental scientists also use these plots to monitor changes in climate variables over time. Furthermore, in the healthcare sector, they are leveraged for medical research and population health governance by tracking multiple patient parameters simultaneously.
Building Proficiency in Interpreting Parallel Coordinate Plots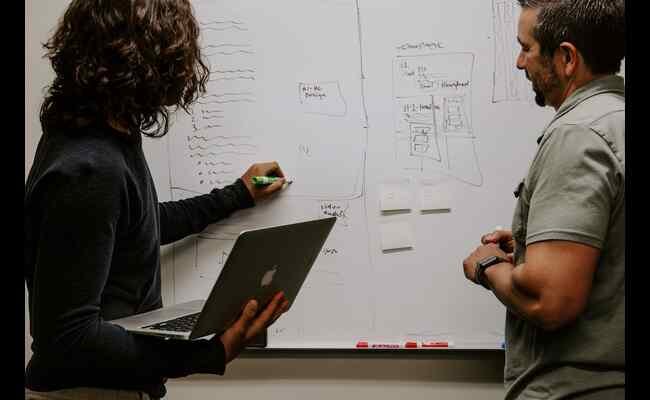 While parallel coordinate plots offer an exceptional way to visualize and interpret multi-dimensional data, proficiency in reading these plots doesn't come overnight. The first encounter may be overwhelming due to the abundance of intersecting lines.
However, with familiarity and deep understanding, one gradually learns to unmask the underlying data patterns. A key takeaway is to know that patterns in the plot emerge from the behavior of these lines—tightly packed lines could indicate clusters, outliers are often seen as lines that deviate significantly from the rest, and a pattern in the way the lines intersect may signal some level of correlation between variables.
Despite seeming complex at the outset, interpreting parallel coordinate plots becomes more comfortable with practice. The more you use them, the more comfortable you'll become. You'll soon appreciate the depth of insights these plots provide that would be impossible to glean from traditional data visualization tools.