6 Factors To Consider When Purchasing Truck Weighing Scales
Hello friends how are you all? Today we are going to talk about the 6 Factors To Consider When Purchasing Truck Weighing Scales. A truck scale consists of many plates that are generally mounted permanently on a concrete foundation. It is used for weighing entire rail or road vehicles and their contents while it is in motion or at rest. The platform of the truck scale is mounted with a ramp or pit.
It is approached for measurement and is either made from steel or a mixture of steel and concrete. The truck scale uses electronic measuring equipment, and it usually consists of load cell systems combining sensors, electric current, and technology for measurements.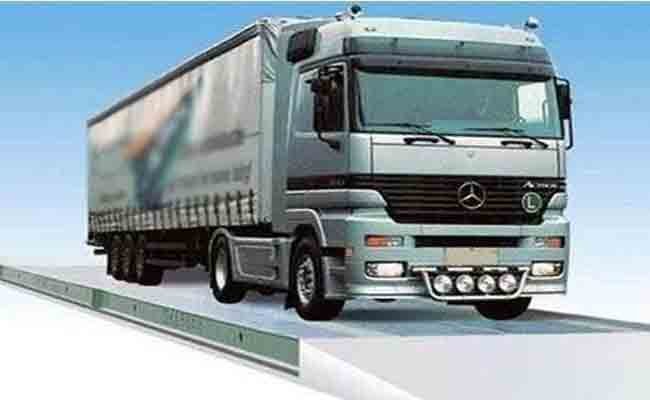 The electronic weighing system enables the truck scale to weigh the load digitally. The mechanical weight is transformed into digital output with load cells. It transfers the signal to digital junction boxes and connects the load cells to the digital weighing terminal. The encrypted data is forwarded to the other devices through the network for output.
A truck scale can use the Weigh-In-Motion (WIM), one-stop, or One-Axle method to weigh the goods or vehicles. In WIM, the truck passes over the sensor pad, and axle weight is measured. In the one-stop approach, the car is weighed as a whole while it is at rest. All the axles are added together to get the total weight. By separately considering each axle set, the one-axle method provides a vehicle's estimated total weight. 
Truck scales are used for different purposes in industries. It is used for selling or charging by weight over the bridge. It also helps to check the axle weights and gross vehicle weights to stop axle overloading. Truck scales are also used to monitor the intake and output volumes at construction sites, mining quarries, or recycling centers, and more. If you want to get a truck weighing machine, you need to consider the following. 
6 Factors To Consider When Purchasing Truck Weighing Scales.
Testing And Calibration.
If your truck scales aren't accurate, you can lose money. It should be tested and calibrated thoroughly for better precision and reliability. The manufacture should deploy accredited testing and calibration methods to eliminate the efficiency of the equipment, including measurement errors, product failures, and downtime.
The truck scale should be certified by regulatory authorities to approve that the stringent testing and calibration have been performed. Calibration helps to verify its performance at specified loads to ensure the level of accuracy you require.
Warranty.
A warranty is a guarantee provided by the vendor for the truck scale. It assures you that the truck scale is of high quality and does not contain manufacturing defects. If any manufacturing issues arise in your truck scales after purchase, you can easily appeal to the manufacturer to look into it. Also, check the warranty cover thoroughly to ensure no hidden fees and exceptions to coverages. Choose a truck scale supplier who provides a simple warranty covering the repair, labor, mileage, and travel cost.
Scale Longevity.
Ensure that the truck scale is tested in working environments to ensure its adaptability. You can ask your supplier to help you run a trial test to check how the truck scale performs in real-world conditions. The supplier should perform lifecycle testing rather than total load capacity [CLC] testing. Determine the ability of truck scales to handle a certain number of trucks per year. Load cells are central components of the truck scale. Hence it should be durable and of high quality. The load cells should be able to endure adverse working conditions. 
Accuracy.
You can choose a truck scale that uses digital or analog load cells for measurement. Analog truck scales can weigh loads to the nearest decimal point. On the other hand, digital scales give an accurate measurement which makes it a more reliable option. Analog scales use a spring system that can get loose after extended use; hence its maintenance over its lifecycle is high.
Digital scales use batteries, which need to be changed frequently. The accuracy and reliability of measurement is an essential parameter while choosing a truck scale. Digital load cells are known to give higher precision in height than analog ones.
Installation.
The truck scale installation period depends on the weighbridge type, supplier, and delivery interval. For an easy installation process, you can choose a vendor who will transport the truck scale to your site and carry out the installation at a cost-effective price. If the truck scale is installed at a complex area, you can outsource the building to a third party. The structure of truck scales usually demands 1 to 2 months.
Build Quality And Design.
The type and truck scale size should align to your industrial space where you need to install it and put it to use. Ensure that the truck scale can adapt to your working environment. The build quality should also be able to endure adverse climate conditions without sustaining any damage.
The design should be well-planned so that you can easily streamline the installation, maintenance, and operation of your truck scales. Ensure that your vendor will support the entire lifestyle of the equipment so that you can minimize the downtime efficiently. The truck scale should have an effective drainage system so that there is no waterlogging.
To Conclude:
Using a truck scale can maximize the efficiency of your business. Since it is a long-term investment, you need to ensure that you are buying the right product. Keep the factors mentioned above in mind to choose the suitable truck scales for your business.