Choosing Dedicated Servers is a very important task. If you want to host a resource-intensive application or website, you need a web hosting package to support your project. A dedicated server delivers optimal performance for all your applications or website. It refers to the rental and exclusive use of a physical server (or servers) reserved explicitly on a network for your help. You can customize the server as per your needs to suit your business requirements.
In 2020, the market for dedicated hosting was predicted to reach 6.53 billion US dollars worldwide. Dedicated server hosting provides you full access to configure the server any way you want to. It offers maximum customization, configuration, control, privacy, and guaranteed resources to the user with high service support. 
To select a vendor for dedicated server solutions, you need to take care of certain important factors. The vendor should allow you to freely customize the server, including various resources, OS, and bandwidth based on the speed and traffic volume that your application or website requires. If you need an unlimited and fast bandwidth solution, you can get high bandwidth dedicated servers in US at cost-effective prices. While choosing a dedicated server for your personal or business needs, you need to take care of the following.
10 Things To Consider When Choosing Dedicated Servers.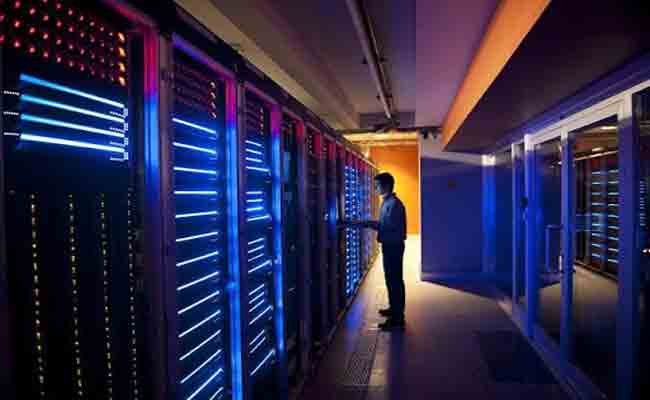 Objectives.
Why do you want to upgrade to dedicated hosting? What do you plan to use the dedicated server for? Before you purchase a dedicated server, define your purpose and the goals you want to fulfill. Prepare a list of features that you seek in your server and the operations you expect it to deliver. Identifying how your workload-optimized server will enable you to run your website successfully will help you choose the server with the right features. 
Flexibility.
Ask your vendor if you can quickly scale up or down as and when needed. If you want to expand into new areas, you should be able to customize your server easily so that you can focus on your business without worrying about the infrastructure. The vendor should provide you with flexible deployment options, custom configurations, and powerful hardware to support your project.
Hardware Quality.
Business applications require environments that can function round the clock. Hence, they need the proper hardware support which can support their demands. Choose server-grade hardware instead of desktop-grade to keep your app running. The hardware should deliver high processing power, memory, and storage. You should add other features like SSDs and dual ability to improve performance and uptime if you want.
Managed And Unmanaged Servers.
On a managed dedicated server plan, the vendor can take the responsibility to take care of your entire infrastructure. It also includes security updates, management tools, and comprehensive support from your web host. However, while choosing a managed server, check the additional charges you may incur. In an unmanaged dedicated server, the web host does not maintain the control panel and is not responsible for security vulnerabilities. Ask your vendor if you can customize your unmanaged server and configure it with security features like firewalls, remote backups, and anti-DDoS protection.
Security.
Besides your root server access, you should be concerned about the security of your web server, applications, database server, email server, DNS, and FTP. In a web hosting platform, privacy and security of data are of paramount importance. You can encrypt data transfer, implement multi-factor authentication, use private networks and VPNs, and manage user's login to secure data on your server. GoAnwhere provides sftp services for all of your business needs.
Backup Services.
The dedicated server should facilitate the automatization of backups and push data to the backup storage. You can add a local backup drive or a more robust and secure solution for external, encrypted backup storage. It should allow the backup in real-time.
Cost.
Budget is an important parameter to choose the correct dedicated server. Based on the computing power you need, the amount of bandwidth you require, and the quantity of secure data storage and backup, you can choose a suitable server for your business.
Bandwidth And Connection Speed.
You need to assess the bandwidth allowance and connection speed of your dedicated servers. Depending on the intensity of your project, define these metrics for high performance. Anticipate your bandwidth usage for your data traffic to support your operation seamlessly.
Test Network Quality.
The quality of service (QoS) metric controls and manages network resources to reduce the inefficiency of data on a particular network. Network quality is also dependent on the physical location of your dedicated servers. You can get the details about network quality from your potential provider's Network Operation Center (NOC) page. To run high-priority applications, you need to ascertain that the network is of high quality.
Guarantees Offered By The Vendor.
You can ask your supplier if they offer a money-back guarantee on your dedicated servers solution. It helps you to check the reliability of the hosting plan. Check if there is a trial version to host your app, to get an idea if the server suits your business.
To Conclude:
You need to take care of the points mentioned above while choosing suitable dedicated servers. You need to ensure that the server is fast, secure, and integrates necessary software tools so that it can support your resource-intensive app or website with ease.