Hello friends how are you all? Today we are going to talk about Can The Rams Return To The Super Bowl In 2023? The Los Angeles Rams are defending Super Bowl champions this year after managing to defeat the Cincinnati Bengals at their home, SoFi Stadium, in Super Bowl LVI on February 14, 2022.
However, there will be many that will be questioning whether Sean McVay's team will be able to achieve that same feat again this year and retain their title as World Champions. Indeed, it is a feat that is going to be very impressive if they do, but how likely is that to happen?
In this article, we take a look at whether the Los Angeles Rams are ready to do exactly that, or if they are going to come up short and lose their championship to another franchise in the NFL.
Can The Rams Return To The Super Bowl In 2023?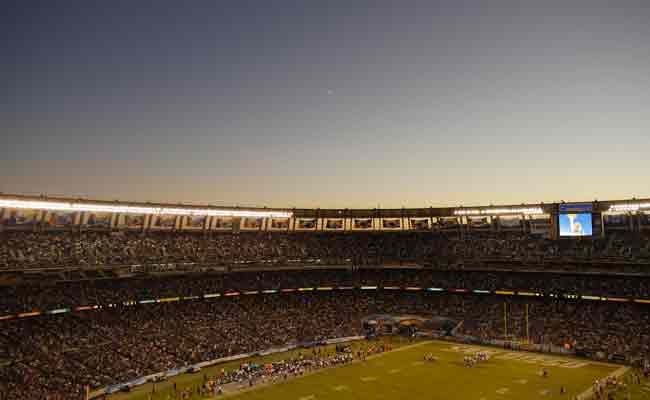 Why The Rams Could Potentially Retain Their Super Bowl Title
There is no doubt that the LA Rams were incredibly successful last season, however for many, it was a year where it was all-or-bust for the organization. Let's not forget that the franchise basically went all-in in regard to the trades that they were making in order to make it a Super Bowl-winning campaign.
That method and strategy certainly paid dividends for the team, however is it something that could work in their favor once again this year? There is plenty of optimism that it could.
Of course, McVay and key players such as quarterback Matthew Stafford and defensive tackle Aaron Donald are going to have to play key roles on either side of the ball if they are to do something that no team has been able to do since the New England Patriots back in the early 2000s: win back-to-back Vince Lombardi trophies.
However, there is every possibility that this could happen as the Rams still have a stacked roster and one that they have been able to add, too. Admittedly, they have lost talent, which is something that we will come on to in a moment…
The Rams added a top wide receiver to a group that was already bursting with talent, with Allen Robinson arriving from the Chicago Bears in free agency this offseason. Add him to a locker room that boasts Cooper Kupp and Van Jefferson, there is no doubt the organization has a corp that can be considered one of the best three-man groups in the NFL for the upcoming season.
Why The Rams Will Not Retain Their Super Bowl Title
Naturally, there will be many that will be skeptical about the chances that the Los Angeles Rams have in retaining the Super Bowl this season.
Indeed, it would seem that the bookmakers are also wary of this, as those who set the odds and take online bets have provided a price of +1100, thus placing them 5th in regard to winning the Super Bowl in 2023. In contrast, the Buffalo Bills are thought to be the favorites at +650.
So, why do many believe the challenge will be too great for the Rams this season? Well, there are a few reasons that can highlight this opinion rather well…
Firstly, as mentioned above, no team has been able to secure back-to-back Super Bowl titles since the New England Patriots did it in the early 2000s. This is a challenge that has proven to be difficult for so many teams over the years, and while the Rams will know what it takes to get to the premier game, it is going to be a real struggle.
The franchise has lost a couple of key players that might be irreplaceable. Andrew Whitworth has finally decided to hang up his pads and losing a guy like that in and out of the locker room is going to hurt the franchise massively, while Von Miller has since left the organization as he hit free agency and made the move to the Bills.
Final Thoughts
Clearly, we will not quite know what will happen until the team takes to the gridiron and starts playing football. There will be some in Tinseltown that will be optimistic about the LA Rams' chances of retaining the Super Bowl, however, there will be others that will feel that it is a feat that is too great, even for an organization like the Rams. Hope you enjoy reading our article Can The Rams Return To The Super Bowl In 2023?