Hello friends how are you all? Today we are going to talk about Can Haaland Unlock Man City's Champions League Ambitions? It's the nature of soccer that most fans are usually ready to grumble about something, most notably the manager. Even Real Madrid fans, who stunned the world with year another Champions League Final victory last season, aren't entirely happy with Carlo Ancelotti's style of play. And yet, if you talk to Manchester City fans, they will tell you that the boss of their team, Pep Guardiola, is perfect. Almost.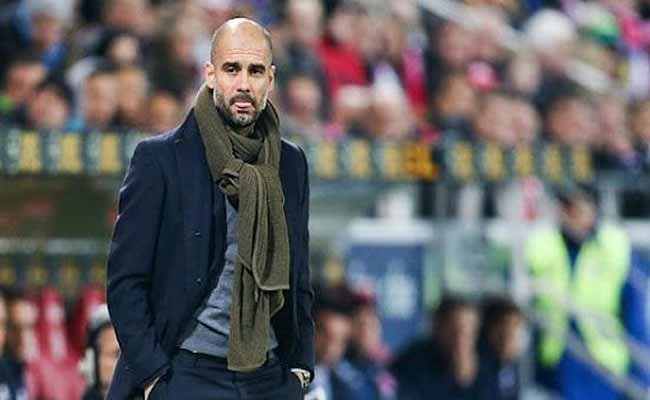 Guardiola has, of course, delivered Man City's greatest period of success. Backed by the riches of the club's wealthy owners, City have won four of the last five Premier League titles with Guardiola at the helm, an incredible achievement, given that Liverpool and Chelsea have also been vying for that elusive prize. But, as all City fans are acutely aware, Chelsea and Liverpool have both won the prize that eludes City – the Champions League. 
Can Haaland Unlock Man City's Champions League Ambitions
Guardiola Was Hired To Deliver European Glory
You should make no mistake about it: Guardiola was hired by Manchester City to deliver the Champions League. And while he has come close when being beaten by Chelsea in the 2021 Champions League Final, Guardiola's team simply hasn't been able to translate domestic dominance into a European one. 
As City embark on another Champions League campaign – the seventh of Guardiola's tenure – in the coming months, the team is once again the favorite according to the sports betting odds. But before you jump on the bandwagon with the bookmakers, we should point out that Guardiola's City has been considered the favorite in most seasons, and never delivered. 
For those wondering what will be different this time around, the answer might lie with Erling Haaland. The acquisition from Borussia Dortmund is one of the world's best strikers, a towering figure who can score all sorts of goals, including powerful headers. He is, for want of a better phrase, not the type of player that Guardiola usually takes a shine to, but that might be the reason he is perfect. 
Perfect Football Is Not Always The Best Option
The main criticism of Guardiola at City is that he has tried to be too perfect. His teams have been among the most watchable in football due to the immense technical ability and tactical nous of the coach, but there is always a sense that City lacks a target man. The likes of Raheem Sterling (now with Chelsea) and Gabriel Jesus (now with Arsenal) are undoubtedly excellent players, but they are not the type to score thundering headers when City needs a goal from a last-minute corner kick. Haaland is that type. 
Of course, none of this is to suggest that Haaland is some sort of bruiser. He is remarkably skillful, and he has pace that belies his size. But he also offers City a Plan B when Plan A has failed. The failure of Plan A, i.e., Guardiola's perfect blend of passing football, has been one of the root causes of City's (relative) failure in European competition in recent years. The team seems to know no other way. Haaland allows them to try Guardiola's way first, then revert to throwing everything at a team if it fails. 
Perhaps, in the end, Haaland's arrival will not be enough to tip the balance this season. While we mentioned that City gets the bookmakers' blessing every year, the Champions League, more so than most sports competitions, can be notoriously hard to predict. But for some, the arrival of Haaland means Guardiola can try something different. It is a gamble, however. The fans might remain happy with the messianic Guardiola if another Champions League campaign fails. But the owners might not be so forgiving. Hope you enjoy reading our article Can Haaland Unlock Man City's Champions League Ambitions?