Top 5 Step Checklist How To Buy Rural Land
Hello friends how are you all? Today we are going to talk about the Top 5 Step Checklist How To Buy Rural Land. If you have always dreamt of buying a huge land with a beautiful house overlooking mountains and a stream runs at the back of your house, it could come true. Such land is not possible in a city, so the only way you can get your dream house is on the rural side.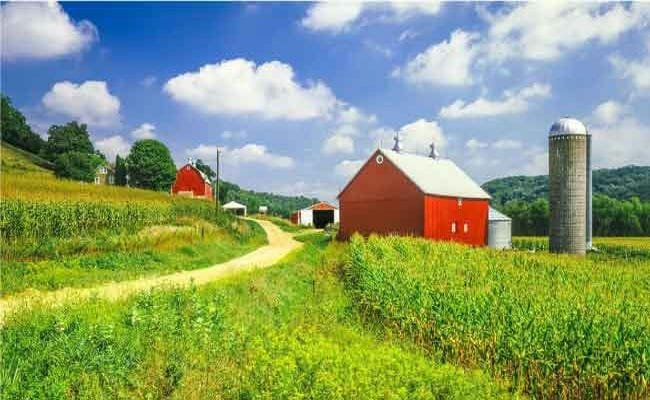 Anyway, buying land is much more satisfying than just owning a small apartment tucked away in one corner of the city. It could be your retirement home or a home that lets you do farming or follow any other hobby. Buying a rural land could very intimidating, and if you don't know anything about buying land, maybe you should consider getting an expert on board.
But, if you don't want to involve anybody else, you can do the deal yourself. It's not too complicated, and all you need is lots of time and effort. You have to be familiar with the laws and make a checklist so that you don't miss out on anything important. Here are a few checkpoints to guide you through the process and help you buy land. Let's get start our list of How To Buy Rural Land in Cheap.
5. Be Clear on Your Objective.
Investment, recreation, retirement, hunting or farming, first time homebuyer credit, be clear on what you want to do on the land. For example, if you want to purchase land to build a house, you need to check for public amenities around the area. You should have health facilities around the area and other services available as well.
If you want to know about how to buy land online, check with an agent who has spent years into this business. Make a detailed plan about how you plan to use the land and whether or not it is possible. If you want to build a farm, you need to check with the seller if there are any possible hindrances for the same.
4. Do your Homework.
Buying land is like shopping! The more you shop, the better deals you will come across. The more properties you look, the more clearly you will get about land buying. This process could be a little time consuming, but it is for your good.
It could be challenging to check out every property and get into the details of each deal, but it is the best way. Sometimes, the properties that are advertised may not be the best deals, and you will find better ones as you go about your research. So, the word of advice is to keep looking until you find your dream property.
3. Inspect the Property Thoroughly.
The most important aspect before you buy a property is to personally check the property. Sometimes, not all you want is available in the plot. Therefore, prioritize your intentions and do a physical check of the property. Check for the desired neighborhood, quality of the soil, check for boundaries, and whether or not it is feasible to build a house on the land.
Sometimes, when you are doing a physical inspection, some issues may rise up, which were otherwise not possible to check. Also, remember that if you are buying the property today, you may also want to sell it tomorrow. So, check for the quality of the property and whether or not you'd be able to sell it in the future.
2. Research About Different Types of Land.
If you want to be a landowner, you cannot run away from knowing the basics. You should know the different types of land and which one is suitable for you. For example, there is a green land and brown land. Any green land has never been developed before whereas brown land has had structures in the past.
Before you begin your property search, check for these types of land, and then understand whether it matches your requirements. For example, if you are just looking for an investment, you can check the green lands first and need not waste your time checking other types of land. A little information and homework will help you make a good decision on time.
1. Talk To The Property Owner.
Sometimes an agent may not give you all the information. But, if you are buying land, you also need to talk to the property owner. Get an insight into the motivation behind him selling the property? Is it just for the sake of it, or does he genuinely want to sell it off?
Talk to him and get to know for how long the land has been on sale. If it had been in the market for too long without any buyers, there could be a problem. Interview your landowner with the right questions and get all the information requires. Buying land is not a tough job, but it could get challenging without any guidance and help.
Final Words.
So friends hope you will enjoy our article about the Top 5 Step Checklist How To Buy Rural Land and we also hope that our article also helps you to Buy Rural Land at cheap. Please give us your feedback in the comments.