5 Strategies To Promote Healthcare Education
5 Strategies To Promote Health Education
We are living in a state where every other person is battling with some disease or illness. Regardless of age and gender, diseases and infections have surrounded people. Numerous health issues reported among the community and society have alarmed the healthcare professionals as well. No matter how many innovative and advanced methods they develop to detect diseases and viruses, they cannot entirely contain them. Taking precautions and maintaining good hygiene practice is essential to keep yourself protected from any harmful health issues.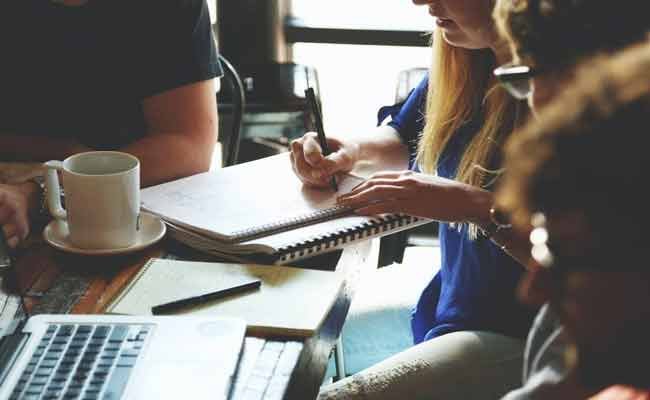 In this regard, raising awareness regarding health education is highly significant. For instance, people in rural areas do not know much about preventive methods. Similarly, the implication of good hygiene practice plus healthcare programs with wellness resources and health services is also crucial. And that is where the role of health educators comes to play. Their sole responsibility is to spread information regarding disease prevention, substance and tobacco use, injury and violence prevention, mental and behavioral health, etc. Sometimes, treatment is not enough to treat an illness. It is also imperative to understand the underlying trigger factors behind the disease. Only with such approaches, a healthy and happy society can thrive.
However, the role of health educators does not restrict to one place. They play a vital role in community health organizations, government, and private sectors and provide awareness about healthcare issues and preventive measures. In the same manner, one can also promote health education among society by playing a non-clinical role. Get yourself enrolled in any online general studies bachelor degree program in healthcare to explore the healthcare system. Here, you will get a chance to work in various areas, like private or government health sectors and educational institutes.
What Is Healthcare Education?
Healthcare education touches subjects that include physical, physiological, biological, social, and environmental sciences. Health education aims to educate people about health issues, promote healthy lifestyles, and prevent diseases, disabilities, and premature deaths.
Meanwhile, they also ensure health services and education among students, staff, and parents. Similarly, when they work in a company, these health educators perform health screenings, counseling, and employee health risk appraisal.
On the other hand, while working in a healthcare facility, they educate patients about medical procedures, operations services, and therapeutic regimes. In other words, the role and responsibilities of health educators are too diverse to count. They do not only design health-related educational programs and strategies. But also play a crucial role in implementing them in the community for a better, healthy life.
Ways To Promote Health Education Among People
Let us highlight the strategies by which we can raise awareness about health education.
Participative Learning
Indeed the primary goal of health education is to bring a behavioral change in people. You can encourage education and awareness regarding healthcare by engaging people in participative activities. These activities can be; carrying out research and having respondents act as active learners or involve volunteers in health-related research and studies.
Identify The Health Needs
Before doing anything, the first and foremost thing is to understand the need of people. Once you are aware of this, then it would be easy to plan any strategy or health program. Also, one should know the best possible way to communicate health knowledge to get benefit from it. However, you cannot do all these things alone. You must take the government's consent in promoting health awareness and education; you can even get some grants from the state. After you identify the community's healthcare needs, it will become easier to promote education regarding it.
Develop Community And Education Based Health Programs
The only way to reach the public is through educational programs. These programs will help in preventing illnesses, injuries and improving health. Such health education programs must target people in various work settings, like schools, colleges, or worksites. However, to enhance any community's health, it is necessary to execute new programs and policies to change the community norms and promote a healthy life.
Research And Evaluate Health Promotion Programs
Being a health educator does not restrict your role to making health programs only. To promote health education, you also need to evaluate health programs, policies, and projects. Behind all this effort, the purpose is to improve future efforts in promoting health education. So, go for the tests, surveys, and collect medicinal data to gather your results. After this, evaluate and share the results with the health community or institutes.
Reliance On Health Technologies
With no surprise, people of the modern age have smart devices that can provide insight into their health status. So, it is time to play smart and opt for the technologies to promote health among the masses. Make healthcare apps to share helpful healthcare tips. No doubt, such efforts can bring a noticeable change in people's lives and their health.
Conclusion
With the rise in population, the number of health issues is also increasing. Hence it is time to build some effective programs and policies concerning health problems. You can do so by promoting health education in communities and workplaces and provide awareness regarding harmful practices. Many industries and sectors require occupational health and safety standards but are not adequately implementing them. Thus, the promotion of such practices can lead to them abiding by such crucial measures.