Make Your Home Environmental Friendly With Underfloor Heating Mats
For homeowners worried about their increasing energy bill, now is a time to take a step. Considering a new home heating system is a great idea to lower the energy bill. However, you should consider investing in underfloor heating which is better than using the traditional radiator. Underfloor heating is a high energy efficient investment and not a waste of money.
Make Your Home Environmental Friendly With Underfloor Heating Mats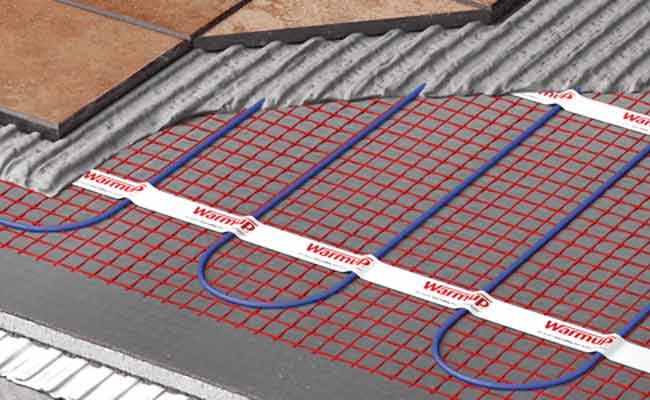 What Flooring Works Supports Underfloor Heating Mats?
The best thing about underfloor heating mats is working with most flooring options. Carpets perform poorly when it comes to transferring heat despite their natural comfort underfoot. You can't feel the cold when you step barefoot on a carpet. Unfortunately, you can't use underfloor heating mats with carpets for their poor heat transfer. Heat goes to waste on surfaces where it is not needed. Using underfloor heating mats requires flooring with efficient heat transfer from the mat to the floor surface.
Flooring that works better with underfloor heating mats include:
• Stone tiles
• Ceramic
• Resin floor
• Polished screed
• Polished wood
• Linoleum
• Vinyl
How Underfloor Heating Mats Make A Home Sustainable.
Ideal For All Projects
You can get underfloor heating mats kit as a primary or secondary heat source for your home. Pairing the electric heating mats with a smart thermostat or renewable energy source is a good idea to heat a large area. The mats are completely not visible to avoid interfering with your home décor. Additionally, the underfloor heating mats are maintenance-free saving valuable time and resources.
Cost Saving
Using underfloor heating mats requires less energy compared to running a central-heating unit at a lower temperature to get some warmth. The higher efficiency of electric mats lowers long-term running costs compared to using traditional radiators. Keep in mind that the home's construction and insulation determine
Operating Costs And Energy Bills.
Proper installation of underfloor heating mats backed by zoning to rooms you're using at the moment significantly lowers energy bills. The best thing about an electric heating system is the low initial investment and minimized maintenance costs over time.
Shorter Installation Period
Installing underfloor heating mats is a very easy process. Keep in mind that you have to let a qualified installer with experience handle the project. This comes with extensive warranties to give you peace of mind. an installation guarantee will protect you just in case accidental damage happens during installation.
An experienced installer will have your underfloor heating mats set up in under 30 minutes. Professional installers understand the appropriate techniques and have the right equipment to handle the project.
Exceptional Comfort
Underfloor heating mats work by turning any cold floor into flooring you comfortably walk on barefoot. Heat and hot air under the floor are very effective compared to using a radiator. The mats release warmth gradually that rises compared to direct transfer into the air where it might fail to heat the space thoroughly as it rushes upwards.
Rooms with high ceilings suffer from a lot of energy loss resulting from hot air rushing upwards without any benefits. Installing heating mats allows limits this from happening to save you a significant amount in the long run.
No Floor Uplifting
Apart from the easy installation, underfloor heating mats keep a low profile since they are ultra-thin. Installing the heating mats doesn't require uplifting the floor in any way. Heating wires require laying out in optimal space for efficiency in the area that requires heating making running cheaper. Additionally, eliminating the need for floor uplifting ensures that there is no interference in the space aesthetics.
Budgeting Is Easier
Regardless of the size of the space, you want to heat, budgeting is necessary. You have to determine how much material is appropriate for the project: with professional assistance of course. Luckily, if you opt for heating mats, understanding how many you need is a breeze. The mats come in various sizes and thermostat options. This makes determining how many will cover a particular space.
Why You Need An Eco-friendly Home?
Some of our actions impact the environment in various ways that we know. It is not too late for you to make an effort to undo all the wrongs you have done to our beautiful planet. Making small eco-friendly changes in your lifestyle will have a long-lasting impact on the environment. And, it can also inspire others to follow suit.
Embarking on sustainable living will not only save the planet but some cash in your wallet as well. Making an effort to lower your energy limits strain on resources and cuts your electricity bills. Investing in underfloor heating mats is a big step towards protecting the environment while ensuring that your home is comfortable every day without spending a fortune on energy.
Electric underfloor heating makes your home environmentally friendlier and lowers running costs. The small initial investment to acquire heating mats comes with various long-term benefits. Regardless of the size of your space, you can use the heating mats to make the area more comfortable without worrying about costs.