Khabib Nurmagomedov May Return To UFC is our today's topic. Nurmagomedov remains the UFC lightweight champion, and no matter how the four bouts of the lightweights at the next tournament end up, it will obviously remain him for some time while they negotiate with him.
Khabib has three belt defenses. Another will make him the best lightweight in UFC history – four times the belt was not defended by anyone.
Khabib Nurmagomedov May Return To UFC In 2022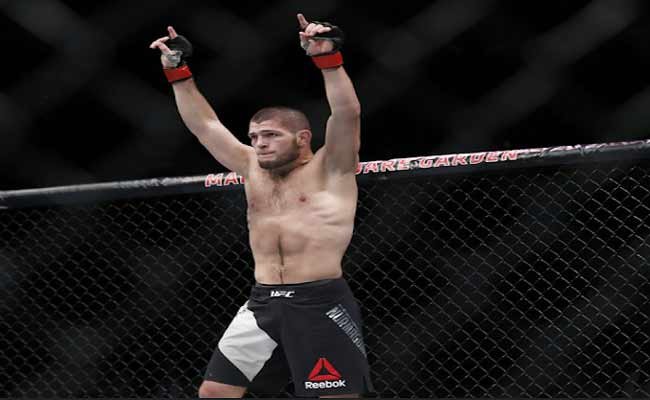 At the moment, Nurmagomedov ranks first in the ranking of the best UFC fighters, regardless of weight categories. His closest pursuer is former №1 Jon Jones, who is currently preparing for the transition to heavyweight, showing 113 kg on the scales.
When it comes to sports betting, one of the best ways to attract customers is through free bets. Free bets are essentially a way for bookmakers to encourage bettors to sign up and try their services. Here is https://bookmaker-ratings.in/bonusy-rubrika/bonus-free-bets/ you can view a list of the top free bet offers from around the web, so you can easily find the one that suits you best.
How Others Returned
Conor McGregor retired for the first time on April 20, 2016. After 120 days, he was already fighting Nate Diaz. Conor retired for the second time on March 26, 2019. After 299 days, he fought Donald Cerrone. For the third time, Conor retired on June 7, 2020 and is scheduled to fight 230 days after that date.
Two other great fighters looked like a real end to their careers: Fedor Emelianenko (did not fight for 3.5 years since June 2012) and Georges St-Pierre (did not fight for 4 years since November 2013).
What This Will End
In fact, it is very difficult to believe that one of the five McGregor, Poirier, Chandler, Hooker and Oliveira will have the next fight against Khabib. Now it's very convenient to write that back in the fall, Khabib talked about a promise to his mother not to fight anymore, and now he will watch Conor's fight to decide whether this promise (given to his mother) needs to be kept.
Here we can assume that Khabib is catching a more subtle sensation – now he is reviewing Conor's fights, and everyone is really waiting for what he will say. Waiting to see if he likes it or not. They expect a fight from Conor that will impress Khabib. They wonder what Conor should show in order for Khabib to say: "Okay, I'm coming back."
For some reason, it is considered shameful to give up the belt without a fight, but McGregor himself once did this with Khabib: Nurmagomedov fought for the lightweight belt with Al Laquinta, because Conor lost interest in defense, boxed with Floyd Mayweather and kept himself waiting. And now Khabib may not even watch his fight, but just win back:
in October 2016, he wanted to fight for the belt, but Eddie Alvarez held the belt. And Khabib fought for the UFC title only in April 2018, having worked as a commentator on Mayweather's boxing match with McGregor and without the opportunity to take the title in a fight with the reigning champion.
Now Nurmagomedov will decide in any case whether Conor McGregor will fight for the belt if he beats Poirier. It will depend on Khabib's decision whether Conor will fight the current champion or someone else, because Khabib promised his mother not to fight in the UFC again.
What Khabib Nurmagomedov Does After Retirement
Khabib Nurmagomedov is still the symbol of Russia in the UFC. For a year and a half the fighter has not entered the octagon. Khabib ended his career, but did not go into the shadows. Now Nurmagomedov is ideally developing his personal brand: he comments on any event in MMA and the world, opened a bunch of business projects, is engaged in promotional activities and does not forget to continue his father's work – to train his brothers and friends.