Hello friends how are you all? Today we are going to talk about 8 Tips That Will Help Grow Your Trading Portfolio 2023. Trading can be an excellent way to grow your portfolio and achieve your financial goals. However, it can also be a risky business if you're not careful. To help you make the most out of your trading portfolio, we've compiled eight tips that can help you grow your portfolio while minimizing risk.
8 Tips That Will Help Grow Your Trading Portfolio 2023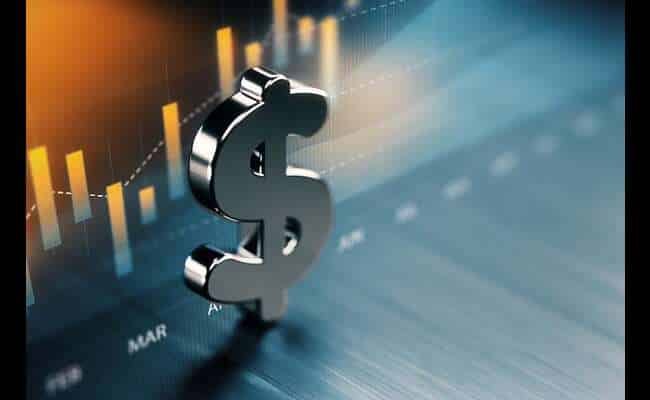 Develop A Trading Plan
Developing a trading plan is crucial to achieving success in trading. Your trading plan should include your investment goals, risk management strategy, entry and exit points and other important details. The goal of a trading plan is to help you make informed investment decisions and avoid emotional trading decisions that can result in losses.
Your investment goals should be specific, measurable, achievable, relevant and time-bound. It's important to establish a clear understanding of what you want to achieve from your trading activities. For example, you may want to generate a specific return on an investment or build a certain level of wealth.
Diversify Your Portfolio
Risk management should also be an important component of your trading plan. This may include diversifying your portfolio to spread your investments across different assets and sectors. Diversification can help reduce your overall portfolio risk and protect your investments from significant losses.
In addition to risk management, ESG investing can be a valuable component of a diversified portfolio. By investing in companies that prioritize sustainability and responsible business practices, investors can contribute to a more sustainable future while potentially achieving long-term financial returns.
ESG investing also allows investors to align their investments with their personal values and principles, creating a sense of purpose and satisfaction beyond just financial gain. Diversifying your portfolio with ESG investments can be a smart strategy for reducing risk and promoting sustainability.
Stay Up To Date
Staying up to date with the latest trends and news in the market is also crucial for making informed investment decisions. Following industry experts, reading financial news and staying informed about market trends can help you stay ahead of the curve and make more informed investment decisions.
One way to stay informed is to subscribe to financial publications or newsletters. These publications can provide valuable insights into market trends and news that can impact your trading decisions.
Another way to stay informed is to follow financial experts on social media platforms such as Twitter or LinkedIn. Following industry experts can provide you with access to expert insights and opinions that can help you make more informed investment decisions.
Use Stop-loss Orders
A stop-loss order is a powerful tool that can help limit your losses and prevent big swings in your portfolio. This is an automatic order to sell a security if it drops to a certain price. For example, if you set a stop-loss order at 5% below the current market price of a stock, your shares will be automatically sold if the stock drops to that price.
This can be useful in preventing significant losses if the market takes a sudden turn. When using stop-loss orders, it's important to set the order at an appropriate level. Setting the order too tight can result in the stock being sold prematurely while setting the order too loose can increase your risk of significant losses. It's important to consider your investment goals and risk tolerance when setting stop-loss orders.
Practice Good Risk Management
Managing risk is a fundamental component of successful trading. It's important to never invest more than you can afford to lose, and to consider using risk management strategies like diversification and stop-loss orders. Diversifying your portfolio can help reduce your overall portfolio risk by spreading your investments across different asset classes and sectors.
Another way to practice good risk management is to use appropriate position sizing. This involves determining the appropriate amount to invest in each trade, based on your risk tolerance and investment goals. By using appropriate position sizing, you can minimize your risk of significant losses while still achieving your investment objectives.
Be Patient
Successful trading takes patience and discipline. It's important to avoid getting caught up in short-term market fluctuations and to focus on your long-term investment goals. This entails doing your research and making informed investment decisions based on your trading plan.
Avoid rushing into investments without doing your due diligence. This can lead to poor investment decisions that can result in significant losses. Take the time to research potential investments and consider factors such as the company's financials, industry trends and market conditions before making a decision.
Take Advantage Of Trading Tools
There are a variety of trading tools available that can help you analyze the market, track trends and make more informed trading decisions. Use these tools to your advantage.
Seek Professional Advice
If you're new to trading or are struggling to grow your portfolio, consider seeking professional advice. A financial advisor or trading mentor can provide guidance and help you make more informed investment decisions.
Growing your trading portfolio requires patience, discipline, and a solid strategy. By developing a trading plan, diversifying your portfolio, staying informed, using stop-loss orders, practicing good risk management, being patient,
taking advantage of trading tools, and seeking professional advice, you can minimize risk and maximize your returns. Remember to always do your research, stay informed and make educated decisions to achieve long-term success in trading.