Hello friends how are you all? Today we are going to talk about A Renovator's Guide To Dealing With Body Corporate. Renovating your home is a complicated affair and even more so if you are dealing with body corporate. If you have purchased a strata property — whether that be an apartment,  unit, townhouse, or house. There are some strict guidelines when it comes to what you can and cannot do in terms of home renovations.
This is often a point of stress and confusion for many, so today, we're here to simplify everything you need to know about renovations and dealing with body corporate management, so sit back, relax and read on to find out more.
A Renovator's Guide To Dealing With Body Corporate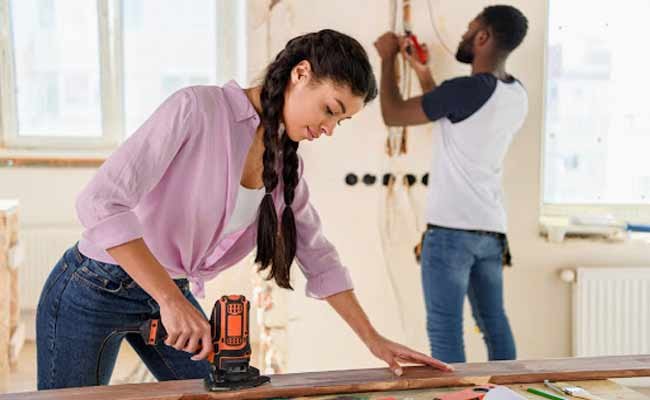 Understanding The Different Categories of Renovation
Before we dive into anything, it is important that homeowners truly grasp the concept of renovation and what it entails. Generally speaking, under the new Act, renovations are classified into three different categories – cosmetic work, minor renovations, and major renovations. It is important to keep in mind that each of these categories has its own, approval process, so anyone planning to renovate their lot or unit will need to be aware of these before proceeding with works. 
Cosmetic Work
Cosmetic work is any renovation that improves the appearance of a building or unit without changing its size or improving/interfering with its structural integrity.
Cosmetic Work Includes, But Is Not Limited To:
Installing or replacing screws, hooks, or nail for hanging paintings and other items on walls,  

Replacing or installing handrails. 

Painting the interiors

of your home.

Filling minor cracks or holes in internal walls.

Laying carpet.

Replacing or installing built-in wardrobes.

Replacing or installing new blinds/curtains.

 Any other work to the interior of the unit which is superficial in nature.
Approvals Needed For Cosmetic Work
Thankfully, under the Strata Schemes Management Act 2015, no approval is required from body corporate for cosmetic renovations. 
Important: It is important to ensure that all works should be undertaken by a competent person in a proper manner and are not allowed to affect the external appearance of your unit. 
Minor Renovations 
Minor renovations include but are not limited to work for the purposes of the following:
Kitchen renovations

Changing recessed light fittings

Installing or replacing wood or hard floors.

Installing or replacing wiring, cabling, power or access points.

Reconfiguration of walls.

Carpet and soft floor covering removal.

Installation of the rainwater tank.

Installation of a clothesline/

The Installation of a reverse cycle split system air conditioner.

Installation of double or triple glazed windows, Installation of a heat pump.

Installation of ceiling insulation.
Certain Classes Of Works Are Excluded, Such As:
Any work involving structural changes

Work that changes the external appearance of a unit/lot

Work that involves waterproofing;
Approvals Needed For Minor Renovations
You will require approval of the owner's corporation that is given by an ordinary resolution at a general meeting. A special resolution authorizing the minor renovations is not required.
Major Renovations
Some examples of works that would be deemed major renovations include:
Changes that may alter or

affect the structure

of the building such as an increase to external window cavities or removal of any structural walls.  

Any works affecting waterproofing, including bathroom renovations or changes to balcony tiles.

Alterations to the external appearance of the unit or lot such as window blinds, AC units, decks, satellite dishes, access ramps, front doors, fences, and awnings.

This Works involve fire safety, cladding, and/or insulation.  

Works that may affect the common property such as communal gardens, pathways or car lots. 

Works that need approval under other Acts or Regulations.
Approvals Needed For Major Renovations
Under Section 108 of the Strata Schemes Management Act requires owners to register common property rights by-law before undertaking any major renovations.
These bylaws will ensure that any changes made to the property fall under the burden of the owner and that conditions on the works being completed such as obtaining consent from the local Council and the use of suitably qualified tradespeople are formalized in the Owners Corporation's approval of the works.
A special resolution at a General Meeting is also required for a by-law granting approval for major renovations. If the motion is to go on the agenda for an upcoming meeting, no additional fees will be required. However, if you require the motion to be approved before the next scheduled meeting, you may be charged a fee.
It is also important to note that the owner's corporation has the right to request changes or rectification to proposed major renovations if an owner undertakes works without approval or not in accordance with the approved plans. 
Final Words.
If you are seriously considering home renovations for your strata property, we highly recommend doing your research and speaking to your owner's corporation before making any solid decisions. This way, you will be able to ensure that everything goes to plan and that you are able to avoid potential (and costly) problems down the line.